So we've just returned from Chicago. It was sweaty and sticky and warm. Steph found it a bit stinky in pockets near the river. I can't deny that. Anyway, I do love Chicago a great deal. I love the skyline and the way Lake Michigan makes it look like it's a coastal city.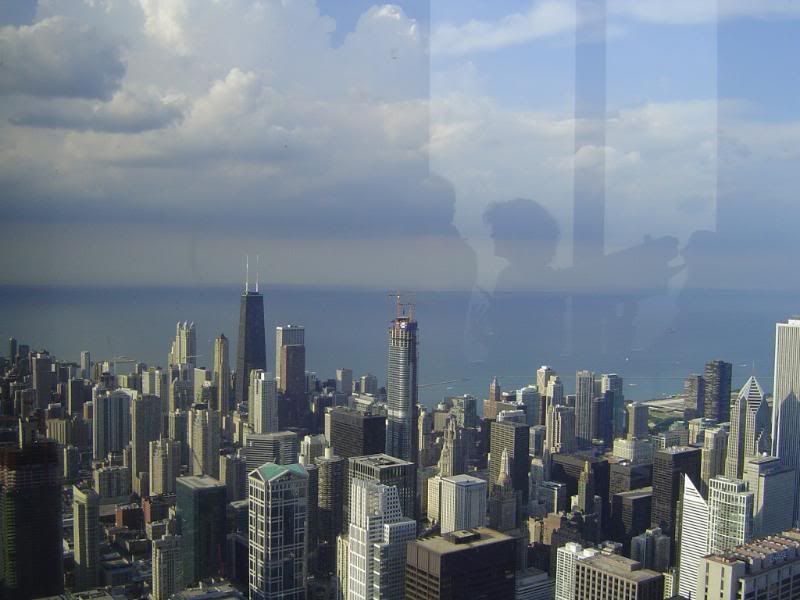 We stayed at the fabulous and luxurious Red Roof Inn. Um, well at least it was in a good neighborhood. we were on the 16th floor and the elevator took like an hour and half to reach the top. The room was either like a sauna or it was arctic. Not much of a choice. We took arctic. Also the view of the 24 hour Dunkin Donuts was torture, but I resisted.
We did some touristy things such as art viewing at the Art Institute and Sear Tower (The Ferris Beuller tour). Steph was breaking in some new kicks and a few Mosquito bites, which caused us to visit several metropolitan Walgreens for band aids and such. Anyway, she was a champ and didn't complain. I felt bad for her feets.
Also a big part of traveling for me is food and eating it. Happily, Steph is totally on board with this plan. Anyway, I just had to go to
Moto Restaurant
which is kind of famous for it's "Molecular Gastronomy" cuisine. Anyway we had a ten course excursion into a very original take on food and how to eat it. My favorite course was the "Buffalo Wings" which was a delicious piece of quail that was sitting on a puree of blue cheese and served with a confit of celery. It also included a Moto signature, a piece of edible paper that tasted just like Buffalo Wings. In fact our menu was printed on edible paper as well. The worst for me was the eggplant parmesan, which was a puree of eggplant encapsulated in a tomato and cheese gelee. It was luke warm and a bummer. But the overall experience was great. Another food adventure was Hot Dougs. This place is great, it's kind of out in a very rando area of town, but the line is known to stretch around the block. Some locals seemed very excited that we went there. Hot Dougs offers fries cooked in duck fat. Steph was feeling a little under the weather so I opted not to get them. Anyway, I had a standard Chicago dog and I ordered mine deep fried and grilled, Epic! Also we went to a lil' cupcake shop called Cupcakes. It was very delicious and I figured Steph might find it to be nice. She did.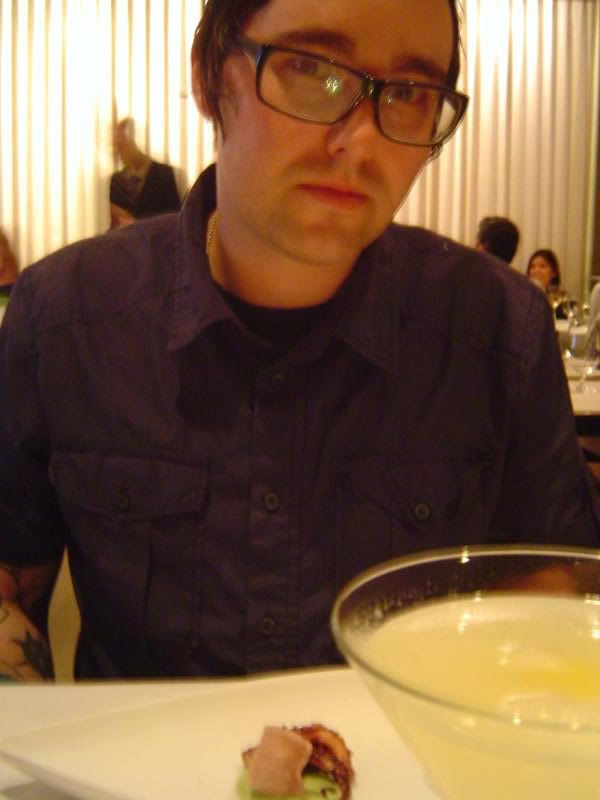 me Moto-ing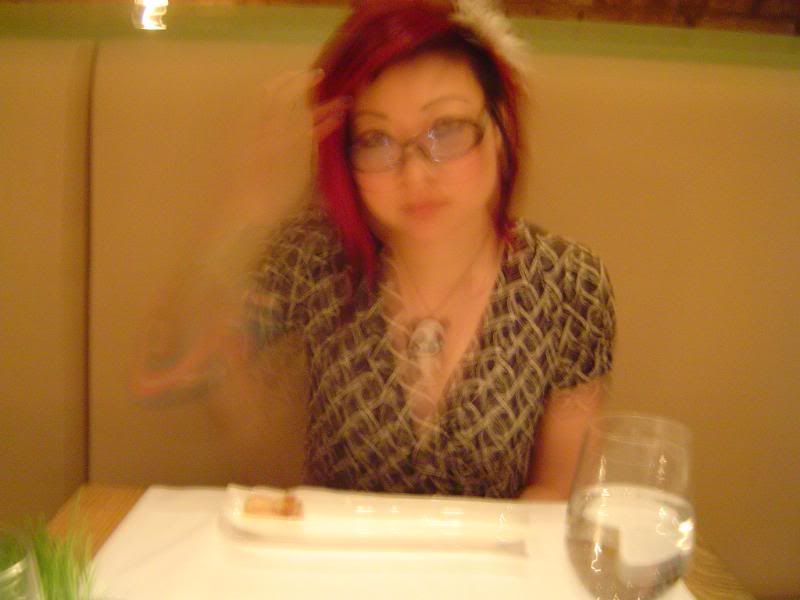 Steph Moto-ing and looking cool.
Hot Dougs!
Lastly the point of our trip in the first place. Stephs piece in the Sugarcraft show. It was well put together and I was prouds of her. We also went to Rotofugi for a plush show. I bought a French series Dunny, it's been awhile.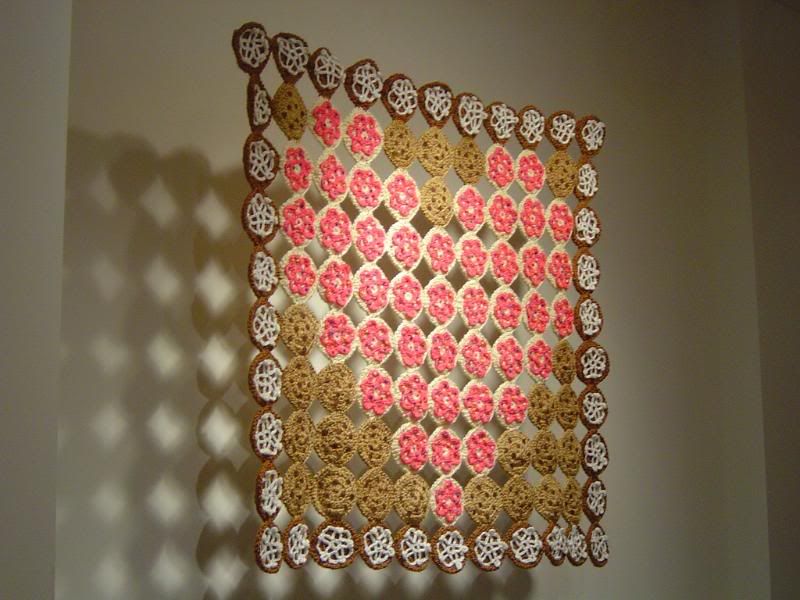 Steph's piece yo!
Sugar nerds.
On the way home we got stuck in Dallas for like six hours due to bad weather and some Union regulations. I hate Texas
Here are a few other shots of a couple of nerds let loose upon the midwest.